Pregnancy-associated immune-mediated polyarthritis in a dog
03 Oct 2019
Willemse, T. W. J., Lamb, V., Kelly, D.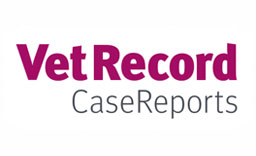 A two-year and seven-month-old female entire golden retriever was referred for investigation of sudden-onset, suspected immune-mediated polyarthritis (IMPA). The dog was five weeks into gestation. On presentation, the dog was unable to stand or walk without assistance. The initial clinical suspicion of IMPA was confirmed on cytology of the synovial fluid from eight joints which showed marked neutrophilic inflammation. Pregnancy was confirmed by abdominal ultrasound examination, with no other abnormalities seen on thoracic radiographs or abdominal ultrasound. Based on the known association between pregnancy and immune-mediated diseases in human beings and the potential risks associated with administration of immunosuppressive medications to the fetuses and pregnant bitch, ovariohysterectomy was performed. Following surgery, the dog was treated with meloxicam and paracetamol. Within 48 hours of surgery and starting analgesic medications, the clinical signs had completely resolved, and follow-up examinations one, two and six months postdiagnosis showed no evidence of relapsing disease.
You need to be a BVA member to continue reading this journals Login or join the BVA today.
LOGIN
JOIN US TODAY