Recurrent subcutaneous and muscular angiomatosis with spontaneous regression in a foal
18 Nov 2019
Cerri, S., Jolly, S., De La Rebiere de Poyade, G., Busoni, V., Cesarini, C.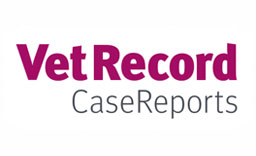 A three-month-old colt was referred to the University of Liège's teaching hospital for investigation of several painful masses that had developed progressively in different body areas since its first month of life. Clinical examination revealed tachycardia, tachypnoea and bilateral front limb stiffness. Warm and painful swellings, covered with undamaged skin, were noted over both elbows, left shoulder, withers and left gluteal region. Haematology showed leucocytosis and neutrophilia. Radiographical and ultrasonographical imaging of different regions revealed no skeletal abnormalities but a severe subcutaneous thickening in the region of the withers. A surgical biopsy of the gluteal swelling allowed the diagnosis of subcutaneous and muscular angiomatosis. Before a diagnosis was obtained, the foal was treated with anti-inflammatory drugs, broad-spectrum antimicrobials and gastric protectants. The foal was discharged after a two-week hospitalisation period. Nine months later it was reported to be healthy and growing normally. Previous masses had spontaneously regressed but new ones had appeared.
You need to be a BVA member to continue reading this journals Login or join the BVA today.
LOGIN
JOIN US TODAY