Rehabilitation treatment for long-term associated femoral head ostectomy muscle atrophy
14 Nov 2019
Miyata, T., Kawamura, K.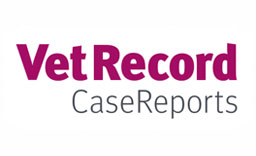 Rehabilitation after femoral head ostectomy (FHO) is recommended on awakening from anaesthesia. This report summarises the effects of delayed rehabilitation in a Yorkshire terrier and two toy poodles who underwent rehabilitation beginning at 1 month, 3 months and 9 years after FHO surgery, in cases where rehabilitation was impossible immediately after surgery. Rehabilitation was conducted once per week for approximately 3 hours at our facility; we focused on underwater therapy and inclined walking. The results in the dog that underwent rehabilitation 9 years after surgery showed a poor increase in femoral muscle perimeter; in all three cases, improvement in gait was observed. If rehabilitation begins with a long delay after surgery, the end of rehabilitation will be similarly delayed. Nevertheless, the effects of rehabilitation were evident in these cases.
You need to be a BVA member to continue reading this journals Login or join the BVA today.
LOGIN
JOIN US TODAY