Reversal of sustained ventricular tachycardia with magnesium but not with lidocaine in a dog during the perianaesthetic period
21 Nov 2019
Ranninger, E., Bartoszuk, U., Kutter, A.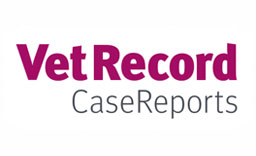 A one-and-a-half-year-old, male neutered Pyrenean mountain dog was presented with bleeding after orchiectomy at a private veterinary practice. Drops of blood were emerging from the surgical site. Clinical evaluation evidenced slightly pale mucous membranes and a mildly elevated heart rate. Preoperative blood testing revealed a mild hyperlactataemia. Due to the haemorrhage, anaesthesia was induced for surgical ligation of the vessel. During dissection of the testicular vessels, repeated episodes of sudden sustained ventricular tachycardia (heart rate >190 beats per minute, lasting about one minute) and hypotension were observed. Despite repeated intravenous lidocaine boluses (8 mg/kg total) and a constant rate infusion (80 μg/kg/minute), the ventricular tachycardia did not cease. After an intravenous magnesium infusion, a sinus rhythm returned within 20 minutes of administration. In view of ventricular tachycardia resistant to conventional therapies, magnesium administration might be a safe adjuvant pharmacological option, as described in the case herein.
You need to be a BVA member to continue reading this journals Login or join the BVA today.
LOGIN
JOIN US TODAY