Anaesthetic management of a patent ductus arteriosus (PDA) occlusion using an Amplatz canine duct occluder (ACDO) in a dog
28 Jan 2020
Binetti, A., Smets, P., Bosmans, T., Schauvliege, S.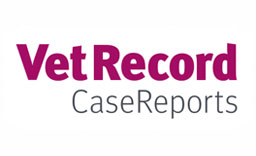 Patent ductus arteriosus (PDA) is one of the most common diagnosed congenital disease in dogs that usually causes heart failure and death unless corrected at a young age. A 2.5-year-old female intact Coton de Tuléar was referred and diagnosed with a left to right shunt PDA. Closure of the PDA was performed via a minimally invasive approach by means of an Amplatz canine duct occluder device. In this case report, we describe a successful anaesthetic protocol that included premedication using a combination of acepromazine and methadone, induction with propofol and midazolam and maintenance with isoflurane in oxygen, as well as a lidocaine constant rate constant rate infusion for intraoperative analgesic and cardiovascular support. This protocol provided excellent intraoperative cardiopulmonary stability and a smooth and rapid recovery.
You need to be a BVA member to continue reading this journals Login or join the BVA today.
LOGIN
JOIN US TODAY