Application of autologous cortical bone grafts for femoral non-union fractures in two dogs
20 Feb 2020
Muroi, N., Kanno, N., Suzuki, S., Harada, Y., Hara, Y.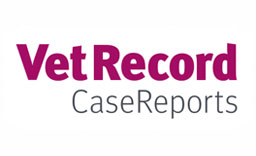 Two dogs with non-union fractures and osteomyelitis in the femoral diaphysis were referred to the authors' hospital. During surgery, the defects were reconstructed using autologous cortical bones harvested from the contralateral femoral diaphysis. Graft fixation was performed by a double-plate technique in both cases. Autogenous cancellous bone was also grafted between the host bone and the graft in both cases. Antibiotics were administered for two to three weeks. In cases 1 and 2, no loosening of the implant or lameness was observed after 31 months and 10 months, respectively. Autologous cortical bone grafts are useful in reconstructing large-sized bone defects of the femoral diaphysis associated with non-union fracture and osteomyelitis.
You need to be a BVA member to continue reading this journals Login or join the BVA today.
LOGIN
JOIN US TODAY