Collapse in a mare during standing sedation with a fatal outcome
04 Feb 2020
Carrozzo, M. V., Ambros, B.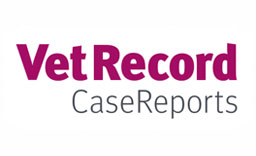 A 6-year-old 559-kg Canadian Warmblood mare with lacerations over the neck and all four limbs was presented to the Western College Veterinary Medicine. Medical treatment and wound lavage was carried out for 5 days with no clinical improvement. Ultrasonography of the gluteal region showed disruption of normal muscle architecture, predominantly on the right side. A diagnosis of compartmental syndrome was confirmed with intracompartment pressure measurements. Fasciotomy of the semimembranosus and tendinosus muscles was elected. Standing sedation was achieved with intermittent boluses of butorphanol and detomidine, and caudal epidural analgesia was performed with 13 mL of lidocaine 2 per cent. Forty minutes after the epidural injection, the mare became ataxic and fell. The horse was anaesthetised with ketamine and diazepam followed by total intravenous anaesthesia until the effects of the epidural lidocaine were presumed to have resolved. In recovery, the mare was unable to stand. The owner elected humane euthanasia.
You need to be a BVA member to continue reading this journals Login or join the BVA today.
LOGIN
JOIN US TODAY