Combined ultrasound/electrostimulation-guided block of the lumbosacral plexus in a cat undergoing pelvic limb amputation
15 Mar 2020
Trujanovic, R., Otero, P. E., Larenza Menzies, M. P.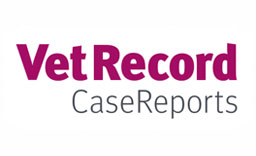 A cat was anaesthetised with midazolam and alfaxalone for a pelvic limb amputation due to a metatarsal fracture complicated with soft tissue necrosis. The femoral nerve and lumbosacral trunk were blocked with ropivacaine 0.75 per cent using a combined ultrasound/nervestimulation-guided approach. Anaesthesia was maintained with end-tidal concentrations of isoflurane between 1 per cent and 1.1 per cent. Vital parameters were stable during anaesthesia although moderate hypothermia (33.6°C–35.5°C) was encountered. The lateral cutaneous branch of the femoral nerve was desensitised with lidocaine 2 per cent at the end of the surgical procedures. The cat recovered well from anaesthesia and received meloxicam 0.05 mg/kg daily for postoperative pain treatment. Repeated evaluations using a composite pain scale showed values compatible with low probability of pain during the following 48 hours. Only one dose of methadone (0.2 mg/kg) was given. The combined femoral nerve and lumbosacral trunk block provided optimal intraoperative antinociception and postoperative pain relief.
You need to be a BVA member to continue reading this journals Login or join the BVA today.
LOGIN
JOIN US TODAY