Computed tomographic characterisation of vertebral osteomyelitis in a goat kid
25 Feb 2020
Szafranski, N. M., Castel, A., Hespel, A.-M., Dore, V.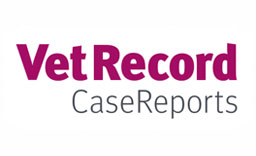 A one-month-old male goat kid presented with a three weeks' history of progressive neurological deficits and progressive tetraparesis. Initial therapeutic strategy with antimicrobial, anti-inflammatory and selenium supplementation only partly relieved clinical signs. Digital radiographs were performed antemortem and revealed a pathological fracture of the vertebral column. A CT scan was performed immediately postmortem. The imaging revealed lysis of the vertebral bodies of T8, T9, T12 and T13 and focal narrowing of the vertebral canal consistent with infectious osteomyelitis of the thoracic vertebral column. Histopathological examination and microbiological testing confirmed a multifocal discospondylitis and vertebral osteomyelitis of mixed bacterial origin.
You need to be a BVA member to continue reading this journals Login or join the BVA today.
LOGIN
JOIN US TODAY