Difficult extubation with silicone endotracheal tubes in three dogs
22 Mar 2020
Romano, M., Portela, D. A.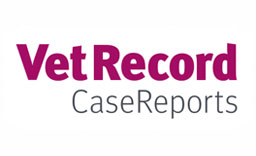 Three dogs were anaesthetised for various procedures. Endotracheal intubation was achieved with cuffed silicone tubes. No difficulty was reported during the intubation in two out of the three cases, whereas in one case the tube could only be advanced a few centimetres past the glottis. Before extubation, the cuff was deflated in all cases, but the tubes could not be withdrawn past the point where the cuff was positioned within the arytenoids. Endoscopy was performed in two of the three cases and revealed no visible causes of movement hindrance. Computed tomography (CT) previously performed in one of the cases revealed that the outer surface of the tube was in contact with the tracheal wall. In all cases, the tubes could eventually be removed with lubrication and movement. These cases suggest that large silicone endotracheal tubes relative to the airway diameter may result in difficult extubation, and care should be taken with tube size selection.
You need to be a BVA member to continue reading this journals Login or join the BVA today.
LOGIN
JOIN US TODAY