PCR detection of Mycoplasma hyopneumoniae in piglet processing fluids in the event of a clinical respiratory disease outbreak
05 Mar 2020
Vilalta, C., Garcia-Morante, B., Sanhueza, J. M., Schwartz, M., Pieters, M.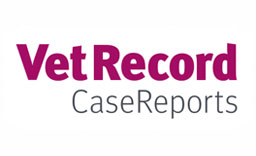 Diagnosis of early infection with Mycoplasma hyopneumoniae in breeding herds remains challenging. M hyopneumoniae has been recently detected in processing fluids (PFs), an emerging sample suitable for porcine reproductive and respiratory syndrome virus monitoring in pig breeding farms. This clinical report describes the unusual detection of M hyopneumoniae in PF at the same time that a clinical respiratory disease outbreak occurred in a previously M hyopneumoniae-negative sow farm. These results provide new insights into the value that testing PF to detect M hyopneumoniae may have in breeding herds.
You need to be a BVA member to continue reading this journals Login or join the BVA today.
LOGIN
JOIN US TODAY