Postanaesthetic brachial compartmental syndrome in a horse
20 Feb 2020
Louro, L. F., Fernandez-Flores, F. F., Bautista, O. D.-D., Senior, M.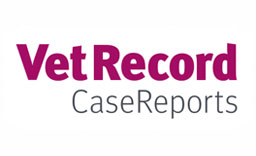 A 9-year-old Irish sports horse gelding was anaesthetised out-of-hours for management of digital flexor tendon sheath sepsis after a left hind foot penetration. In the postanaesthetic period, the patient manifested a right forelimb non-weight bearing lameness. Diagnostic imaging and serum biochemistry were unremarkable. The animal progressively deteriorated and became recumbent. After consultation with the owner, euthanasia was performed on welfare grounds. A postmortem examination was performed to establish the cause of the right forelimb lameness. After excluding all other probable causes of postanaesthetic lameness, it was concluded that the patient manifested a postanaesthetic compartmental syndrome due to haemorrhage associated with the ulnar nerve developed intraoperatively. This case report discusses factors associated with increased anaesthetic-related mortality in elective surgical procedures performed out-of-hours, other causes of postanaesthetic forelimb lameness and diagnosis of, and treatment options for, brachial compartment syndrome.
You need to be a BVA member to continue reading this journals Login or join the BVA today.
LOGIN
JOIN US TODAY