Presence of cystic endometrial hyperplasia and uterine tumours in older pet pigs in the UK
21 Jan 2020
Wood, P., Hall, J. L., McMillan, M., Constantino-Casas, F., Hughes, K.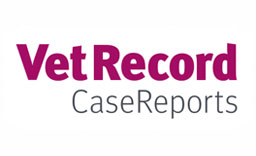 Experience in farm animal referral centres in the UK has shown an increase in the number of pigs being presented for age-related problems. These include obesity, arthritis, skin disorders, overgrown tusks and overgrown claws. Seven pigs presented over a 7-year period to two university veterinary teaching hospitals in the UK with clinical signs including behavioural change, abnormal vaginal discharge, inappetence and abdominal distension that was found to localise to the reproductive tract. Histology of the reproductive tract found cystic endometrial hyperplasia (n=7) and uterine tumours (n=4) following ovariohysterectomy (n=4) or postmortem examination (n=3). Tumours identified were leiomyoma (n=1), fibroleiomyoma (n=1) and leiomyosarcoma (n=2).
You need to be a BVA member to continue reading this journals Login or join the BVA today.
LOGIN
JOIN US TODAY