Resolution of sclerosing encapsulating peritonitis in a young dog
24 Feb 2020
Isaac, I., Carrera, I., Marti, J., DiBella, A.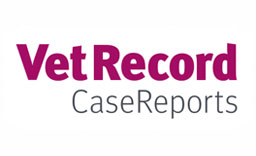 An eight-month-old Labrador retriever presented with abdominal effusion. Abdominal ultrasonography revealed significant free fluid and a linear hyperechoic band surrounding the abdominal organs. CT showed the gastrointestinal organs to be located centrally, enclosed by a thin, hyperattenuating enhanced band with no peritoneal effusion in this region. Surgery was performed to obtain biopsies for diagnostic purposes. Histopathology revealed granulation tissue with reactive fibroblasts, lymphoplasmacytic inflammation and neovascularisation; these findings were consistent with the diagnosis of secondary sclerosing encapsulating peritonitis. The patient responded well to treatment with tamoxifen, prednisolone and spironolactone. Four months later, follow-up abdominal ultrasonography revealed a small volume of free fluid. However, there was a mild adverse reaction to tamoxifen, causing protrusion of the penis and attraction of other dogs. Two and a half years after diagnosis, the patient continued to have good quality-of-life with no clinical signs or relapse.
You need to be a BVA member to continue reading this journals Login or join the BVA today.
LOGIN
JOIN US TODAY