Sclerotherapy treatment of an assumed aneurysmal bone cyst in a dog
29 Jan 2020
Anson, A., Soler, M., Martinez, M., Murciano, J., Agut, A.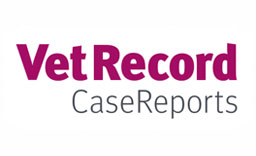 A 3-month-old, 18 kg, female St Bernard breed dog was presented with recurrent left forelimb lameness and painful swelling of the antebrachium. A large expansile lytic lesion within the left ulna was observed on radiographs. Ultrasound examination revealed a cyst-like structure. Sanguineous fluid was obtained in association with ultrasound guidance. A presumptive diagnosis of aneurysmal bone cyst (ABC) was made. Percutaneous sclerotherapy (PS) with ethanol 95 per cent was performed. Follow-up radiographic examinations showed progressive remodelling. Limb function was normal after 9 months. PS with ethanol was a safe alternative to conventional surgery for the treatment of an ABC in this case.
You need to be a BVA member to continue reading this journals Login or join the BVA today.
LOGIN
JOIN US TODAY