Spontaneous gastric rupture presenting as severe pneumoperitoneum in a cat with presumed idiopathic gastric ulceration
05 Mar 2020
Mate de Haro, L., Moreno-Aguado, B., Marti, J., Kelly, D.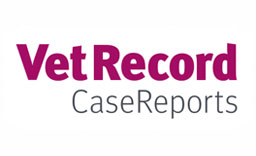 An 11-year-old female British blue cat was referred for investigation of acute onset vomiting and marked abdominal enlargement. Diagnostic investigations confirmed a large volume of free gas within the abdomen and changes highly suspicious of an ulcerative gastric lesion. Exploratory surgery confirmed the presence of a perforated gastric ulcer and histological analysis showed only associated inflammatory change. The ulcerated lesions were resected, and the cat recovered rapidly with complete resolution of clinical signs. Spontaneous gastric rupture due complete perforation of an ulcer is rarely reported in cats. The vast majority of reported cases present with septic peritonitis, and the majority are subsequently diagnosed with neoplastic disease or a chronic inflammatory aetiology. The cat reported here had no evidence of septic peritonitis, and the authors feel a final diagnosis of idiopathic gastric ulceration is most likely.
You need to be a BVA member to continue reading this journals Login or join the BVA today.
LOGIN
JOIN US TODAY