Suspected haemorrhagic cystitis in a dog as delayed complication after contrast-enhanced computed tomography
12 Feb 2020
Devriendt, N., van de Velde, N., Stock, E., de Bakker, E., de Rooster, H.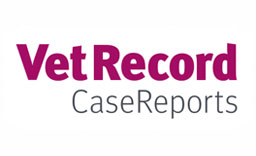 A 10-month-old female intact Australian shepherd dog was diagnosed with an intrapelvic mass. Blood and urinanalyses were unremarkable. A contrast-enhanced CT scan was performed to define the extent of the mass. A large, expansile, heterogeneous mass, extending from the ventral aspect of the last lumbar vertebra until the second caudate vertebra and invading the vertebral canal at the lumbosacral junction with displacement of all organs in the caudal abdomen, was diagnosed. Two days after the CT scan, the dog was euthanased because of deterioration of clinical signs despite the start of multimodal analgesia. Necropsy and subsequent histology and immunohistochemistry revealed the presence of a plasmacytoma and haemorrhagic cystitis. The haemorrhagic cystitis was most likely caused by the contrast agent used for the CT scan that remained in the bladder for a prolonged time, secondary to subobstruction of the urethra.
You need to be a BVA member to continue reading this journals Login or join the BVA today.
LOGIN
JOIN US TODAY