Anaesthetic complications and management of a great dane presenting with acute respiratory distress
05 May 2020
Ferrero, C., Borland, K.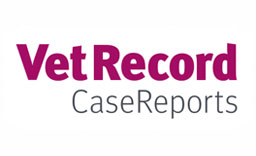 Anaesthesia can be challenging in animals with acute respiratory distress. This report details the management of a seven-year-old female great dane who initially presented with acute onset tachypnoea and retching. Under general anaesthesia, the dog was initially tachycardic, hypotensive and developed hypoxaemia. CT revealed a hiatal hernia with complete gastric herniation, gastric dilatation and suspected volvulus. At surgery, a type IV hiatal hernia with splenic involvement was confirmed. Following correction of the hernia and repositioning of the stomach and the spleen, oxygen saturation improved, and volume-controlled ventilation was initiated. The dog recovered from general anaesthesia but developed oliguria, anaemia and became oxygen dependent in the following 48 hours. The dog was subsequently euthanased owing to a grave prognosis.
You need to be a BVA member to continue reading this journals Login or join the BVA today.
LOGIN
JOIN US TODAY