Can intubation confirmed by capnography be misleading? Complication with rabbit intubation
20 Apr 2020
Calice, I., Rocchi, A.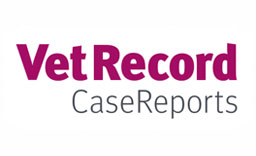 Rapid and accurate tracheal intubation in rabbits is challenging. It requires skill and is a technically demanding procedure. Visualisation of a normal capnography trace is widely considered the most objective indication of a correct orotracheal intubation, especially with blind intubation and small tidal volumes. This case report describes how a large defect in the oesophageally dislocated endotracheal tube led to misleading positive capnography signal.
You need to be a BVA member to continue reading this journals Login or join the BVA today.
LOGIN
JOIN US TODAY