Catheter fragment embolism in a dog
16 Jun 2020
Porato, M., Marolf, V., Etienne, A.-L.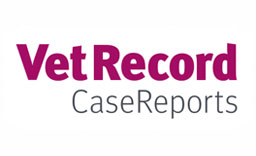 Catheter fragment embolism is a potential complication of peripheral venous catheterisation. A three-year-old male dachshund was treated for a tibial fracture. The anaesthesia, orthopaedic procedure and hospitalisation recovery were uneventful. At the time of venous catheter removal, its breakage was noticed. A catheter tip embolisation was suspected and confirmed in the cephalic vein with radiography and ultrasound. A tourniquet was immediately applied proximally to the elbow. It prevented the catheter tip from further migration and central embolisation. A longitudinal venotomy of the cephalic vein allowed the removal of the fragment. Stitches were removed 10 days later and clinical examination was normal.
You need to be a BVA member to continue reading this journals Login or join the BVA today.
LOGIN
JOIN US TODAY