Chronic coenurosis in sheep: spontaneous remission of clinical signs and role of CT and MRI in the diagnosis and follow-up
02 Apr 2020
Tena, L., De Miguel, R., Castells, E., Escudero, A., Lacasta, D.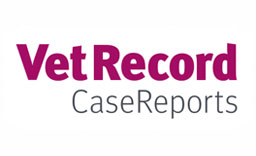 Coenurosis is a fatal disease caused by the larval stage of Taenia multiceps that leads to enormous economic losses in sheep production. Five ewes affected by chronic coenurosis were studied by CT and one of them by MRI. CT allowed detection, localisation and characterisation of the parasitic cyst in all evaluated animals. MRI evinced the white and grey matter damage in the areas adjacent to the coenurus. One of the affected animals recovered spontaneously, showing a shrunken and collapsed parasitic cyst surrounded by partially mineralised tissue in the CT and MRI images. These findings were confirmed at postmortem examination. In conclusion, CT and MRI are valuable non-invasive techniques that allow early diagnosis, characterisation and follow-up of ovine CNS diseases. To the authors' knowledge, this is the first report of a spontaneous clinical remission of chronic coenurosis in small ruminants.
You need to be a BVA member to continue reading this journals Login or join the BVA today.
LOGIN
JOIN US TODAY