Desaturation and hypotension in a dog undergoing balloon valvuloplasty for pulmonic stenosis
09 Apr 2020
Petruccione, I., Murison, P. J., McDonald, H. R., Pawson, P.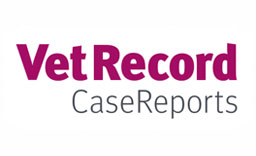 A 4-year old male miniature schnauzer with severe pulmonic stenosis was presented for percutaneous balloon valvuloplasty. The dog had been managed medically with atenolol for a month prior to the procedure. Clinical examination was unremarkable except for auscultation of a grade V/VI left-sided systolic murmur. The dog was premedicated with pethidine. Anaesthesia was induced using diazepam and etomidate and maintained using sevoflurane in oxygen. Angiography was uneventful, but when the guidewire was threaded through the right side of the heart to allow insertion of the balloon catheter, marked desaturation with visible cyanosis developed. This resolved on withdrawal of the guidewire and catheter but recurred each time the guidewire and catheter were repositioned. Balloon valvuloplasty was eventually successful in reducing the pressure gradient across the stenotic valve from 102 to 52 mmHg. Hypoxaemia did not recur during recovery and the dog was discharged the following day.
You need to be a BVA member to continue reading this journals Login or join the BVA today.
LOGIN
JOIN US TODAY