Effectiveness of the anaesthetic combination of tiletamine, zolazepam, ketamine and xylazine for the sterilisation of street dogs in field clinics
20 Apr 2020
Landry, J., Maza, P.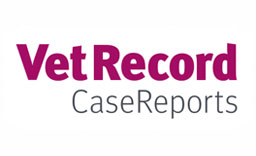 15 dogs presented to a sterilisation clinic in March 2017 for ovariohysterectomy or castration surgeries. All patients were initially injected with an anaesthetic combination of Telazol (tiletamine/zolazepam), ketamine and xylazine (TKX) intramuscularly, followed by venous catheterisation and a number of follow-up intravenous boluses of TKX when appropriate to maintain a surgical anaesthesia. 6 dogs required redosing of the TKX drug combination. Data of monitoring anaesthesia via heart rate, respiratory rate, jaw tone, limb and muscle movement were collected. These data were used to determine timing for additional intravenous half doses of TKX for the maintenance of anaesthesia. All surgeries were successful without complications, and the anaesthetic protocol was effective at maintaining surgical anaesthesia. This case report describes a group of patients in which TKX was used as the anaesthetic protocol, with details on this previously unreported protocol such that others may be able to consider using TKX in future dog sterilisation clinics.
You need to be a BVA member to continue reading this journals Login or join the BVA today.
LOGIN
JOIN US TODAY