Grass as a linear gastrointestinal foreign body obstruction in four dogs
24 May 2020
McCagherty, J., Yool, D., Earley, N. F., Woods, S.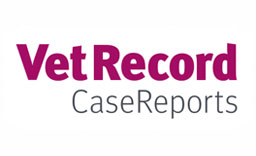 Four dogs presented with linear gastrointestinal foreign body (FB) obstruction caused by impacted grass fibres. The material had become anchored within the pylorus in three dogs, causing necrosis and perforation of the mesenteric border of the affected intestinal segment. Gastrotomy and intestinal resection and anastomosis were performed. The fourth case presented acutely with no intestinal necrosis or perforation, with the fibres removed via enterotomy. One dog suffered severe postoperative ileus that failed to respond to medical management. Continued deterioration prompted euthanasia 12 days postoperatively. The other three dogs survived and were discharged without complication. Grass has not previously been reported as a cause of linear gastrointestinal obstruction in dogs. It has, however, the potential to cause severe necrosis and perforation of the intestine and should be recognised as a potential linear FB in dogs.
You need to be a BVA member to continue reading this journals Login or join the BVA today.
LOGIN
JOIN US TODAY