In-treatment monitoring and use of a novel topical therapy shorten the duration to eliminate Taylorella asinigenitalis in donkey stallions
25 May 2020
May, C., Guthrie, A. J., Schulman, M. L.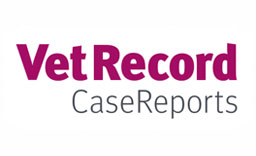 Postarrival quarantine testing of a consignment of imported miniature donkeys (Equus asinus) with a duplex Taylorella equigenitalis/asinigenitalis real-time quantitative PCR (qPCR) assay and bacteriological culture identified T asinigenitalis in one donkey stallion from the third set of samples collected at weekly intervals. Following transportation to an approved quarantine station, further testing showed the second companion donkey stallion to be additionally positive for T asinigenitalis. Daily topical treatment included the off-label application of a bovine intramammary antimicrobial preparation to the predilection sites with concurrent in-treatment sampling for qPCR to determine treatment end point. Treatment successfully eliminated colonisation with the organism in both donkey stallions within seven days. This report strongly supported multiple sampling opportunities and the inclusion of a duplex qPCR during postimportation screening. The modified treatment regimen appeared to facilitate the rapid interval to elimination of the organism and the prompt determination of treatment end point.
You need to be a BVA member to continue reading this journals Login or join the BVA today.
LOGIN
JOIN US TODAY