Laboratory findings on the health status of the endemic rock-partridge (Alectoris graeca whitakeri) population during a two-year conservation programme in Sicily
23 Jun 2020
Puleio, R., Manno, C., Valenza, A., Tolone, M., Loria, G. R.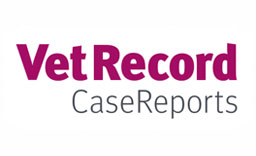 Sicily (Italy) hosts an 'endangered', endemic population of Alectoris graeca whitakeri, commonly known as Sicilian Rock Partridge. An EU-funded Life Natura 2000 project has been founded, involving Istituto Zooprofilattico Sperimentale of Sicily for veterinary aspects: a total of 15 Sicilian Rock Partridge found dead were collected, identified and processed by postmortem examination and laboratory investigations. The evidence of internal parasites was the most relevant finding, showing different types of infections by Nematoda, Cestoda and Coccidia. 60 per cent of these cases were infected with more than one parasite. In one single case, a pathogenic strain of Escherichia coli related to granulocytic lesions in liver was found and another cause of death was due to respiratory disease caused by Aspergillus fumigatus. The study represents the first veterinary report on this rare species and underlines the importance to monitor the health status of wild species in the Italian environment in order to preserve local biodiversity.
You need to be a BVA member to continue reading this journals Login or join the BVA today.
LOGIN
JOIN US TODAY