Laser ablation and management of a retropharyngeal abscess caused by Corynebacterium pseudotuberculosis in a ram
08 Apr 2020
Copeland, A., Speckels, A., Merkatoris, P., Breuer, R. M., Schleining, J. A., Smith, J.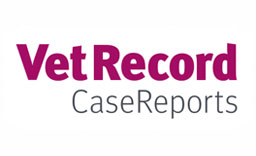 A one-year-old crossbred ram presented for acute respiratory distress. Initial diagnostics revealed compression of the pharynx by a spherical, avascular mass. The ram was initially managed with a tracheostomy, antimicrobials and non-steroidal anti-inflammatories. Advanced imaging confirmed a pharyngeal abscess which was lanced via endoscopic-guided laser procedure. While synergistic haemolysin inhibition (SHI) testing was negative, Corynebacterium pseudotuberculosis was cultured from the exudate, indicating a false negative result by the SHI test and the potential for a lack of reliability of this test in sheep with internal abscessation. Clinicians should be aware of the utility of diagnostic imaging as well as the use of endoscope-guided laser procedures in areas where traditional surgical approaches are challenging, such as the upper airway of sheep.
You need to be a BVA member to continue reading this journals Login or join the BVA today.
LOGIN
JOIN US TODAY