Liver lobe torsion in a cat with diaphragmatic hernia
28 Jun 2020
Tsioli, V., Flouraki, E., Mavraki, I., Venieris, C., Zacharopoulou, T.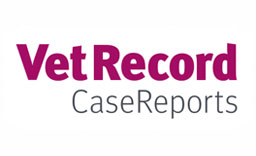 A 10-year-old neutered male domestic shorthair cat was referred with a 2-week history of dyspnoea and anorexia following injury in a car accident. Thoracic radiography and ultrasonography revealed a diaphragmatic hernia. A midline coeliotomy revealed a centrally located hernia ventral to the caudal vena cava. Hernia reduction required incision of the hernia ring. Displaced organs included the duodenum; jejunum; ascending and transverse colon; and right, caudate and quadrate liver lobes. After reduction of the abdominal organs, a torsion of the right medial and quadrate liver lobes was identified. Lobectomy was performed followed by herniorrhaphy. The cat had an uneventful recovery and was clinically normal on re-examination 1, 6, 12 and 24 months following the surgery.
You need to be a BVA member to continue reading this journals Login or join the BVA today.
LOGIN
JOIN US TODAY