Long-term outcome of a combined surgical approach for repair of femoral avulsion fracture of the caudal cruciate ligament in a dog
14 Jun 2020
Bourbos, A., Cinti, F., Baroni, M., Piola, V., Pisani, G.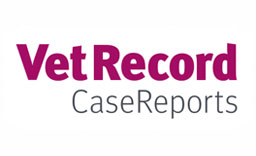 A four-month-old male boxer dog was presented with a one-week history of acute right hindlimb lameness after an injury. Physical and radiographic examinations confirmed a femoral avulsion fracture of the caudal cruciate ligament. Surgical repair was elected using a combination of arthroscopy and arthrotomy to place a monofilament absorbable suture material through the parallel bone tunnels to reduce the avulsed bone fragment. The last follow-up examination 2.5 years postoperatively showed good to excellent limb function and mild periarticular changes.
You need to be a BVA member to continue reading this journals Login or join the BVA today.
LOGIN
JOIN US TODAY