Management of presumptive canine permethrin toxicosis using intravenous lipid emulsion as an adjunctive therapy
26 Apr 2020
Kopke, M. A., Yozova, I. D.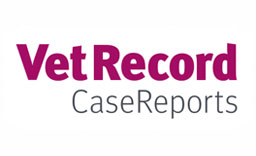 A seven-month-old Cavalier King Charles spaniel presented with generalised, coarse muscle tremors that progressed to seizure activity, after observed ingestion (licking) of a cleaning product containing permethrin. At the time of presentation, the dog was receiving prednisone as management for masticatory muscle myositis. The dog was treated with symptomatic and supportive therapy in the form of midazolam, dexmedetomidine and intravenous lipid emulsion (ILE). This case details the first reported use of ILE as adjunctive therapy in the successful management of canine permethrin toxicosis. No further tremors or seizure activity, nor any adverse effects were observed following administration of ILE therapy.
You need to be a BVA member to continue reading this journals Login or join the BVA today.
LOGIN
JOIN US TODAY