Multiple segment total en bloc vertebrectomy and chest wall resection in a dog with an invasive myxosarcoma
08 Apr 2020
Liptak, J. M., Veytsman, S., Kerr, S., Klasen, J.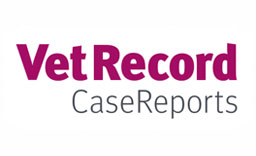 A 9.5-year-old, 22.6 kg, castrated male mixed breed dog was diagnosed with a paravertebral myxosarcoma invading into the T9–T11 vertebrae and dorsal left-sided thoracic wall. A total multisegment vertebrectomy of T9–T12 and chest wall resection of the left 8th–12th ribs were performed to resect the tumour en bloc. A patient-specific, three-dimensional implant was designed and printed to reconstruct the defect in the vertebral column following resection of the tumour. This implant was supplemented with four 2.7 mm string-of-pearl plates. The chest wall defect was reconstructed with a latissimus dorsi muscle flap. Postoperative complications included neurological deterioration, and necrosis of the latissimus dorsi muscle flap resulting in marked pneumothorax and cardiorespiratory arrest 17 days postoperatively.
You need to be a BVA member to continue reading this journals Login or join the BVA today.
LOGIN
JOIN US TODAY