Multiple successful tiletamine-zolazepam-xylazine immobilizations in an Amur tiger cub
21 Jun 2020
Mercado, J. A., Romano, J., De la Cueva, H., Haro, P.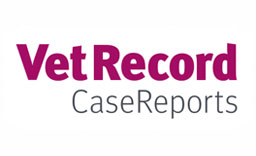 Tiletamine-zolazepam immobilisation use in tigers is controversial and has been associated with neurological diseases, poor recoveries and death. Recent publications show this controversy is unsubstantiated. The multiple use of the tiletamine-zolazepam-xylazine (TZ-XZ) combination in a 33-kg Amur tiger (Panthera tigris altaica) cub without adverse reactions is described. The physiological values were not statistically different between anaesthetic events and were comparable with those observed with other protocols. No renal, hepatic or neurological functions were affected during the 10 anaesthetic events over the course of five months. The TZ-XZ (1–1.5 mg/kg + 0.5–1 mg/kg) combination proved to be safe for use in this tiger during repeated immobilisations. The tiger was healthy at the time of the paper's submission. Further studies with a larger population of animals are encouraged.
You need to be a BVA member to continue reading this journals Login or join the BVA today.
LOGIN
JOIN US TODAY