Obstructed left retrocaval ureter in a dog
28 May 2020
Schwarz, T., Simpson, M., Saunders, J., Bommer, N.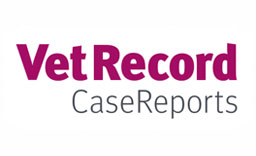 Retrocaval ureters form due to a congenital malformation of the caudal vena cava. This anomaly has been reported in cats and is usually incidental. Retrocaval ureters are rare in dogs, but have been associated with ureteral obstruction. When presented with a dog with hydroureter and hydronephrosis, an obstructed retrocaval ureter should be considered as a rare differential. This case report describes a left retrocaval ureter causing ureterohydronephrosis diagnosed by CT.
You need to be a BVA member to continue reading this journals Login or join the BVA today.
LOGIN
JOIN US TODAY