Presumptive pyometra leading to a diagnosis of uterine neoplasia in two queens
08 Apr 2020
Dornbusch, J. A., Selmic, L. E., Salyer, S. A., Howard, J., Wavreille, V. A.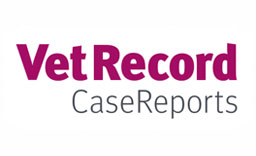 Uterine tumours are rarely reported in cats. This case report describes two older queens with typical presentations consistent with pyometra. However, histopathology of the uteri diagnosed each case with concurrent uterine neoplasia (endometrial adenocarcinoma and poorly differentiated sarcoma). One cat survived long-term, while the other was suspected to have advanced metastatic disease and pulmonary metastasis on postoperative radiographs after developing respiratory distress. Diagnostic tests, including thoracic radiographs and abdominal ultrasound, should be considered when evaluating middle-aged to older queens suspected of pyometra to screen for evidence of neoplasia and to assess the extent of disease. Histopathological analysis of excised uterine tissue should be recommended to assess for uterine neoplasia in all cats with presumptive pyometra.
You need to be a BVA member to continue reading this journals Login or join the BVA today.
LOGIN
JOIN US TODAY