Radiographic, computed tomographic and histopathological characteristics of multilobar congenital pulmonary emphysema in a puppy
16 Jun 2020
Bouyssou, S., Sanz, I., Marchesi, F., Eivers, C.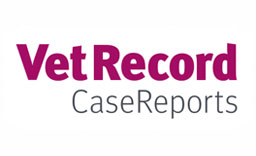 A 10-week-old male entire Labrador retriever was presented for evaluation of acute-onset coughing and respiratory distress. Radiographic and CT examination of the thorax revealed the presence of multifocal and numerous gas-filled cystic lesions throughout the lung field and a mild pneumothorax. Gross pathological and histopathological findings were consistent with congenital lobar emphysema due to bronchial cartilage dysplasia/hypoplasia and possible congenital bronchiectasis. This is the first report describing combined radiographic and CT characteristics of a rare case of multilobar congenital pulmonary emphysema in a puppy.
You need to be a BVA member to continue reading this journals Login or join the BVA today.
LOGIN
JOIN US TODAY