Thyroid haemangiosarcoma in a seven-year-old female Shih Tzu
01 Apr 2020
Moreira, L. P. R., Scurrell, E., Mahoney, P., Baines, S.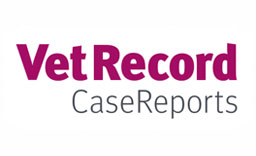 Canine thyroid tumours are uncommon and the majority of tumours are carcinomas or adenomas, with only very few mixed tumours or metastases from distant sites described to date. A primary thyroid haemangiosarcoma has never been reported in veterinary medicine. In this case report, we describe a dog with a history of a large, non-painful, mobile ventral neck mass in the right paralaryngeal region. CT and ultrasound-guided fine needle aspirates were used for clinical staging. The mass was surgically excised and histopathological examination indicated a haemangiosarcoma. Abdominal ultrasound revealed the presence of splenic nodules and splenectomy indicated the presence of haemangiosarcoma. Chemotherapy with doxorubicin was started, but the dog was euthanased after three rounds of therapy, 97 days after the mass was discovered.
You need to be a BVA member to continue reading this journals Login or join the BVA today.
LOGIN
JOIN US TODAY