Ultrasound-guided epidural nerve block in a domestic dwarf rabbit (Oryctolagus cuniculus) undergoing ovariohysterectomy
27 May 2020
Medina Serra, R., Dominguez, S., Vilalta, L., Palacios, C.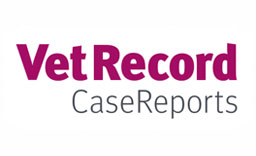 A healthy 2-year-old entire female domestic dwarf rabbit (Oryctolagus cuniculus) was referred for ovariohysterectomy. The premedication included subcutaneous 3 mg/kg ketamine, 1 mg/kg midazolam and 0.05 mg/kg medetomidine. A CT scan was performed under sedation to assess the lumbosacral region. Anaesthesia was induced with propofol (total dose of 10 mg/kg) and maintained with isoflurane in a mixture of oxygen and medical air administered through a supraglottic airway device. Under anaesthesia and prior to the ovariohysterectomy, an ultrasound-guided epidural was performed administering 0.1 mg/kg preservative free morphine and 0.35 per cent (2.4 mg/kg) bupivacaine as part of the multimodal analgesic approach. Haemodynamic stability with no signs of hypotension, bradycardia or hypoventilation were observed under anaesthesia. Meloxicam (0.5 mg/kg) and buprenorphine (0.03 mg/kg) were administered during the postoperative period. A smooth and uneventful anaesthesia, recovery and hospitalisation period were achieved. Ultrasound-guided epidural administration of drugs could be applied in similar cases.
You need to be a BVA member to continue reading this journals Login or join the BVA today.
LOGIN
JOIN US TODAY