Bovine cysticercosis outbreak in an indoor beef finisher farm in the North of England
08 Jul 2020
Macrelli, M., Brena, C., Reichel, R., Boufana, B., Mitchell, E. S.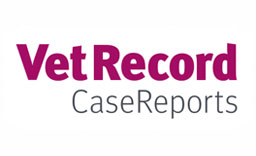 Bovine cysticercosis is a parasitic infection of cattle caused by the human tapeworm Taenia saginata. Bovine cysticercosis was identified by meat inspection in 4.7 per cent (18 out of 380) of the cattle submitted for slaughter, over an 8-month period, from a beef finisher farm. This value is significantly higher compared with the 2019 annual rate of detection from England meat inspection data, which was 0.018 per cent. Two of the 18 carcases were condemned on the grounds of generalised bovine cysticercosis. Its involvement was investigated by histopathological examination and confirmed using PCR and sequencing. Animal and Plant Health Agency collected data regarding the feed, the source of livestock, the staff sanitary conditions, the husbandry system, management and the farm environment. The results indicated that the permanently housed cattle were most likely infected on the finisher unit by homemade grass silage produced from a field which was crossed by a public footpath and bordered by two camp sites.
You need to be a BVA member to continue reading this journals Login or join the BVA today.
LOGIN
JOIN US TODAY