Brain MRI findings in a dog with late onset epileptic seizure after portosystemic shunt attenuation
12 Jul 2020
Spinillo, S., Golini, L., Motta, L.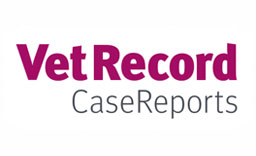 A female Tibetan terrier aged five years and six months presented 23 months after portosystemic shunt attenuation due to generalised tonic–clonic epileptic seizure activity. Repeat MRI of the brain showed symmetrical T2-weighted hyperintense lesions affecting the cerebral grey matter bilaterally suggestive of cerebral atrophy and polioencephalomalacia. Cerebral atrophy and polioencephalomalacia could develop after successful attenuation of portosystemic shunt surgery.
You need to be a BVA member to continue reading this journals Login or join the BVA today.
LOGIN
JOIN US TODAY