Complete resolution of diffuse inflammatory tracheal stenosis in a dog
05 Aug 2020
Costa, M. A., Di Palma, S., Dennis, R., Gomez Selgas, A., Fernandez, Y.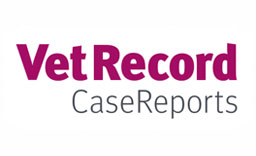 A four-year-old female entire Weimaraner, recently diagnosed with epilepsy, was referred with a three-week history of coughing and lethargy. The dog had been diagnosed with aspiration pneumonia on thoracic radiographs, but the cough continued despite antibiotic therapy and an apparent improvement in the radiographic lung changes. CT of the thorax revealed a diffuse and severe nodular thickening of the tracheal wall. Tracheoscopy showed a thickened and irregular mucosa with multiple nodules causing segmental stenosis of the trachea. Histopathology of the nodular tracheal mucosa demonstrated severe, multifocal to diffuse neutrophilic inflammation. Once infectious and neoplastic causes were excluded, the dog was diagnosed with an inflammatory tracheitis of unknown aetiology. A tapering course of glucocorticoids was prescribed, which led to a complete clinical and endoscopic resolution of the coughing and tracheal lesions, respectively.
You need to be a BVA member to continue reading this journals Login or join the BVA today.
LOGIN
JOIN US TODAY