CT and surgical management of a uterine torsion associated with leiomyosarcoma in a dog
26 Aug 2020
Carbonell Rossello, G., Ferrandis, I., Masso, J. F. B., Jimenez Pelaez, M.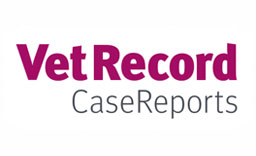 An 11-year-old, 22-kg, intact female crossbred dog presented with abdominal distention and marked chronic weight loss. Abdominal ultrasound revealed a large mass (>20-cm diameter) in the mid-abdomen; its origin could not be determined. CT of the abdomen revealed three masses associated with the uterus. A 720° uterine rotation along its long axis was noted. An exploratory laparotomy and en bloc ovariohysterectomy of the twisted uterus was performed and the dog recovered uneventfully. Histopathology confirmed three leiomyosarcomas within the uterine tissue. To the authors' knowledge, this is the first case describing a uterine torsion associated with a leiomyosarcoma in a dog and diagnosed by CT.
You need to be a BVA member to continue reading this journals Login or join the BVA today.
LOGIN
JOIN US TODAY