Description of a novel distribution and subsequent resolution of severe, bilateral thoracic limb and cervical vertebral abnormalities in a dog with craniomandibular osteopathy
26 Aug 2020
Craciun, I., Gagea, A. L., O Cathasaigh, M.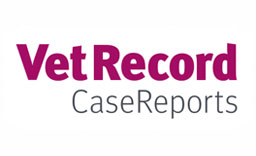 A 6-month-old female entire, mixed breed dog was presented for evaluation of a 3-week history of neck stiffness and pain on opening the mouth. Radiographs and subsequent CT were performed, as well as a further CT at a 3-month follow-up. The images revealed multiple osseous abnormalities characterised by severe periosteal reactions affecting the head, cervical vertebrae and the proximal thoracic limbs. Histopathological analysis was compatible with a severe case of extensive craniomandibular osteopathy (CMO). To the authors' knowledge, a diffuse periosteal reaction effecting the cervical vertebrae, associated with CMO, has not been previously reported. Furthermore, it demonstrates that despite the novel distribution of the disease, clinical improvement is possible with conservative management, with partial resolution of excessive bone proliferation, improvement in the ability to flex and extend the neck, as well as a marked improvement in temporomandibular function.
You need to be a BVA member to continue reading this journals Login or join the BVA today.
LOGIN
JOIN US TODAY