Disparate histopathology of sebaceous adenitis in a rabbit
05 Aug 2020
Heinrich, N. A., Chamroeun, D., Locke, E.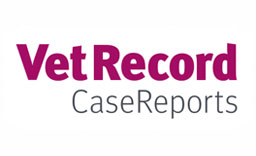 A 13-month-old, spayed, female rex rabbit presented with mildly pruritic, progressive patches of alopecia, erythema and scaling of the head, trunk and legs of five months' duration. Initial skin biopsy was consistent with cutaneous epitheliotropic lymphoma, but a follow-up skin biopsy and response to therapy revealed that the rabbit actually had sebaceous adenitis. Nearly one year after presentation, the rabbit's clinical signs remained well controlled. This case demonstrates the importance of interpreting histopathology in light of history, physical examination, supportive tests and response to therapy. It also demonstrates how cutaneous lesions may evolve over time and that serial biopsies may be required to achieve a diagnosis. Finally, this case suggests that there may be histopathological overlap between cutaneous epitheliotropic lymphoma and sebaceous adenitis in rabbits.
You need to be a BVA member to continue reading this journals Login or join the BVA today.
LOGIN
JOIN US TODAY