Horn-induced traumatic caudoventral abdominal wall hernia management and repair in an adult Highland cow
02 Sep 2020
Benham, C. K., Dore, V., Mulon, P.-Y.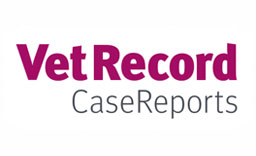 An adult Highland cow weighing 380 kg presented following a five-day history of inappetence, recumbency and trauma inflicted by herd-mates. Physical exam demonstrated significant swelling of the right ventral abdomen with skin excoriations. Abdominal ultrasound of the bulging area indicated significant oedema within pockets, thinning of the right body wall compared with the left side, as well as accumulation of free abdominal fluid. Severe mastitis was noted in three quarters of its udder. The patient was stabilised with intravenous fluids, electrolytes and a belly band. It developed severe, haemorrhagic diarrhoea over the following days, and an exploratory laparotomy was performed. A complete 50 cm-long abdominal wall laceration in the caudoventral right paralumbar fossa was repaired, and jejunal resection and anastomosis performed. The patient recovered with supportive care. Surgical complications included postoperative pneumonia and development of a surgical site infection. The patient maintains good quality of life.
You need to be a BVA member to continue reading this journals Login or join the BVA today.
LOGIN
JOIN US TODAY