Hyperkalaemia during general anaesthesia: six cases
27 Jul 2020
Louro, L. F., Raszplewicz, J., Alderson, B.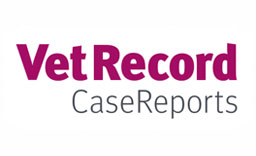 The objective of this case series is to describe the clinical course, treatment and outcome in six dogs following acute hyperkalaemia during general anaesthesia. A total of six dogs were presented for routine surgical and/or imaging procedures requiring general anaesthesia. All patients developed hyperkalaemia (ranging from 7.0 to 8.7 mmol/L, reference interval: 3.4–4.9 mmol/L), and electrocardiographic changes were seen in all but one case. The prognosis for treatment of hyperkalaemia during general anaesthesia appears to be excellent as all dogs fully recovered following treatment. To the authors' knowledge, this is the first reported case series of hyperkalaemia during general anaesthesia in dogs. Our objective is to provide further information regarding possible causes for the development of hyperkalaemia in dogs under general anaesthesia.
You need to be a BVA member to continue reading this journals Login or join the BVA today.
LOGIN
JOIN US TODAY