Lateral meniscal allograft transplantation and stabilisation in a dog with stifle subluxation
15 Jul 2020
Ridge, P. A., Rial Garcia, A.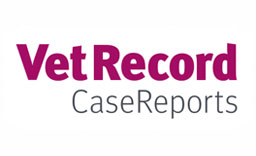 This case describes the clinical features and the favourable clinical outcome after a lateral meniscal allograft transplant and stifle stabilisation in a dog that suffered a significant injury to its stifle, which included irreparable injury to the lateral meniscus, cranial cruciate ligament rupture and medial collateral rupture. The lateral meniscus was extensively damaged having avulsed from its peripheral attachments and with a radial tear across 70 per cent of its mid-body. After four years, the owners reported that the dog continued with an active lifestyle and only occasionally required non-steroidal anti-inflammatory analgesics for sporadic episodes of mild lameness after vigorous exercise.
You need to be a BVA member to continue reading this journals Login or join the BVA today.
LOGIN
JOIN US TODAY