Pemphigus foliaceus in two pet Nigerian Dwarf goats
16 Aug 2020
Piccione, M. L., Layne, E. A., Shaw, G. C.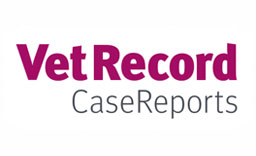 Two male Nigerian Dwarf pet goats from a group of three living in rural southern Wisconsin, USA, presented at the same time with an eight-month history of pruritus and marked crusting on head, axillae and inguinal regions. Parasite investigations were negative, and there was no response to antiparasitic treatment. Fungal and bacterial cultures did not reveal a cause. Histopathology was consistent with a diagnosis of pemphigus foliaceus, and goats were treated with immunosuppressive doses of injectable dexamethasone sodium phosphate. After six weeks of treatment, clinical remission was achieved, and immunosuppressive therapy was continued. Three months later, goat 2 developed presumptive viral pneumonia; necropsy reported presumptive caprine arthritis encephalitis virus. One year into treatment, goat 1 developed similar clinical signs and was euthanased. In goats, pemphigus foliaceus is rare and can be treated using glucocorticoids, but as in other species, chronic immunosuppression increases susceptibility to infections.
You need to be a BVA member to continue reading this journals Login or join the BVA today.
LOGIN
JOIN US TODAY