Presumed disseminated carcinomatosis of the bone marrow in a dog
01 Jul 2020
Jardim Gomes, B. A., Gunn, E., Millins, C., Waugh, E. M., Hammond, G.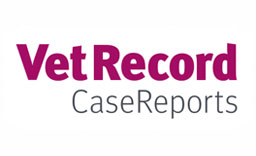 An eight-year-old male neutered Jack Russell terrier presented with fever, shoulder and elbow pain and progressive right forelimb lameness. Haematology revealed a non-regenerative anaemia and marked thrombocytopenia. Radiography and CT of the thorax and abdomen revealed bilateral asymmetrical osteogenic-osteolytic changes to the scapulae, humeri, femurs, pelvis, ribs and vertebrae. Histopathology of the bone marrow of the left humerus confirmed a metastatic skeletal adenocarcinoma. This case features a presumptive manifestation of disseminated carcinomatosis of the bone marrow with a bilateral asymmetrical distribution in a metastatic adenocarcinoma of unknown primary origin. Disseminated carcinomatosis of the bone marrow should be included in the differential diagnosis with polyostotic osteolytic and osteogenic, bilateral asymmetrical lesions in the long bones, vertebrae, ribs and pelvis.
You need to be a BVA member to continue reading this journals Login or join the BVA today.
LOGIN
JOIN US TODAY