Progressive visual loss and severe retinal degeneration in a captive Kodiak bear (Ursus arctos mittendorfi)
10 Sep 2020
Caruso, K. A., Koch, S., Reynolds, B. D., McCarthy, P. M. G., Whittaker, C. J.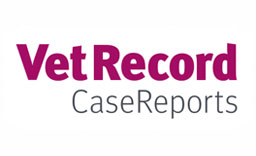 A 27-year-old female Kodiak bear displayed signs of progressive visual loss over an 18-year period. The bear was examined under general anaesthesia, where fixed mydriatic pupils, a diffusely hyper-reflective retina with vascular attenuation was observed. An electroretinogram was performed bilaterally, revealing no electrical activity associated with either retina and confirming a diagnosis of severe bilateral retinal degeneration. The bear was euthanased eight months later due to a diagnosis of a metastasised hepatic neoplasm. Histopathology of the bear's eyes revealed marked outer layer retinal degeneration. The aetiology of this retinal degeneration could not be confirmed.
You need to be a BVA member to continue reading this journals Login or join the BVA today.
LOGIN
JOIN US TODAY