Prolonged survival of a 7-year-old vizsla with histiocytic sarcoma affecting the spinal cord and protein-losing nephropathy after lomustine treatment
29 Jul 2020
Orgonikova, I., Rosati, M., Reed, N., Tappin, S., Palus, V.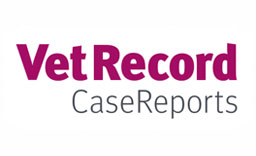 A 7-year-old male entire vizsla, diagnosed with protein-losing nephropathy (PLN) one month previously, presented with lumbar hyperaesthesia. MRI of the lumbar spine revealed an extradural mass at the level of L3 vertebra. Most of the mass was surgically excised during left-sided pediculectomy at L3 and left-sided L2-L3 mini-hemilaminectomy. Histopathology revealed a moderately proliferative, lymphocyte/plasmacyte-rich, mesenchymo-invasive localised histiocytic sarcoma affecting the spinal cord. Chemotherapy with lomustine (1-(2-chloroethyl)-3-cyclohexyl-1-nitrosurea) was commenced for treatment of the histiocytic sarcoma and during therapy the persistent proteinuria resolved, having previously only shown an improvement with symptomatic treatment. The dog survived 881 days after diagnosis, which is exceptional in cases of histiocytic sarcomas affecting CNS.
You need to be a BVA member to continue reading this journals Login or join the BVA today.
LOGIN
JOIN US TODAY